The place to buy British Seagull spare parts!
To obtain parts, first you need to have identified your motor This link will take you to pages that will help. Try checking the engine number against the list. I would like to know the number when you telephone me.
---
2018, I finished the second half of my long sailing trip, to complete my round England, Wales and most of Scotland trip, 'Fiddling Around'.
You can read view the log via the link below, click the logo.
This takes you to both parts of my round UK trip.
From now on staying closer to home!
---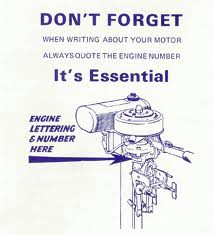 Full range of all Seagull parts available. Contact me for prices.
John Williams.
Saving Old Seagulls

john@saving-old-seagulls.co.uk

---
In addition to normal parts I have remanufactured hard to get parts and some in s/s especially where Seagull no longer sell them. I also keep a stock of used parts, especially where castings and the like are no longer available.
Below are a sample of prices, please contact me for any part not here and I will give you prices. I normally keep all these parts and more, but due to the large demand sometimes I maybe out of stock awaiting delivery, supply etc.
None of these parts include P&P, as owners often put together a wish list of parts. Minimum P&P £1.50, but charges generally kept as low as I can. I have added a few sample P&P prices for guidance.
Have added a link to a converter so you can compare prices in your part of the world!
Thanks to Hans for this suggestion.
---
General Spares
This is just a selection, as a price guide, virtually every part stocked! Too many to list!
but....
Villiers ignition coils...
Speak to George at www.villiersparts.co.uk
He is the only man to sell these newly made ones, any others seen for sale are old stock and very suspect.. they can fail just sat on the shelf, they maybe are good for 20 years only.... the shellac insulation on the old ones was biodegradable. and as the last ones were made in 1967..... Not surprising I hear of Villiers coil failures almost every day.
---
Workshop manual, the full maintenance manual all square block and 102 model £11.50 plus P&P £2.00 UK .
Owners Handbook, for all magneto and CD ignitions, basic how to start it etc. £7.25 plus P&P UK £2.00 .
Spares book, for all models except 170/QB full of exploded drawings of all parts. £7.50 P&P UK £2.00 .
QB Manual £10.50 P&P UK £2.00 .
QB handbook £9.25 plus P&P UK £2.00 .
QB spares book full of exploded drawings of all parts. £12.00 plus P&P UK £2.00 .
Spares book for 102 full of exploded drawings of all parts. £5.50 plus P&P UK £2.00 .

SOS Notelets! Pack of 5 cards and envelopes £5.00 P&P UK £2.00
Poster same pic as notelets, approx. 18 inches by 9, £10.00
Whitworth spanners. That special obstruction spanner, ring spanner and 1/4 1/4 Whit Socket Sadly though I have no tool rolls left, just the spanners. SOLD OUT. Search the net for Whitworth spanners, they are out there.

SOS made, New inner exhausts. Sold out sorry..
Sadly now all gone, and I do not intend having more made, these took a long time to go off the shelf!
Seagull standard prop spring, fits 90% of Seagulls £4.25 plus £3.80 P&P UK. Can post several for this... (seen advertised elsewhere for £9.99 plus P&P!)

Special washer and stainless pin for prop spring £2.50 (buy with the drive spring for £6.00).

Special Seagull drive springs for motors with FNR gearboxes. Model 90/110 £9.00, Larger ones for Kingfisher and the 170 £14.50

Gearbox plugs. sadly price increased to £4.75.
Not rare or unobtainable... (despite what you might read elsewhere!) and as far as I am aware only 3 types have ever existed, the original brass one, the bendy polythene ones of the 1950's and 60's, and the later rigid plastic ones that Seagull do now and of course I sell. £4.75, Yes that's all, not £9.99 as we have seen, beware the eBay shops!
Brass Gearbox plugs.
I have a small number of these newly made in brass, with 'o' ring seal. For the collector refurbishing one of the older models £15.00 ....
SOS Stainless Multi-spanner £10.00.
Precision laser cut Whitworth/BSF sizes, also fits most spark plugs! Correct thickness to fit gearbox drain plugs too! Laser cut with 'SOS' and in stainless, no more rusting lumps of spanner in the bilge . I have knocked out the 'O' in the 'SOS' to tie to boat with lanyard! (supplied). New stock in .... Feb 19.
SOLD OUT. I will post an update here if I get more made....

Stainless tank straps for 102 £25.00, as shown.
Sorry run out. Being made April 2020 Still waiting because of the WhuFlu, September....
Oval long range tanks straps £25.00 pair. Sold Out. Awaiting more......

New Stainless Exhaust clips. Sorry run out. Being made April 2020. Will advertise here when I get more.
Some British Seagull nuts and bolts available in Stainless! Gearbox screws pictured £2.00 each.

Dome nuts in stainless for Wipac and two different Villiers ones, £14.00.
s/s washers for these nuts £4.00

s/s 5/16 BSF base studs for crankcase/drive leg, with s/s washers and s/s nuts, per pair, £11.00 Sold out
s/s 5/16 BSF Nylock nuts for some fuel tanks etc. £2.50 each

s/s 5/16 BSF engine mounting lug studs, drilled with pin washer and nut, per pair, £16.00

Tiller and clutch lever studs, bronze spring, but stainless, washers, pin and nut, £13.50. Sadly no castellated nuts April 2020. Have some original plated version available, same price, if yours need to be 'original'. Sold out 2020

s/s 5/16 BSF tie bar studs, fits the 40 bracket to replace the brass one that breaks! £5.00 each.

Villiers 'thumb' throttle levers, SOLD OUT!! Instead converted Amal lever...now £29.00... reduced to £25.00, end fitting socket for a different size end nipple, but it works.
Used Villiers levers available sometimes, all have some corrosion, cruddy, but work, £10.00
New Amal levers, black £25.00
A Few new chromed ones, just come in, £25.00
Used chrome plated Amal levers some corrosion, when available, £10.00
New in, set of 2 stainless screws for Amal levers only, £2.00 set

Amal 2 jet air intakes, new but soiled and cleaned up, £15.00 with choke... last one or two now, August 2017...
Air intakes for Amal 400 series have now all gone, A new, purpose made Amal 400 air intake has been made for me. £20.00.

Amal 2 Jet, 25:1 Kit. £6.50, (Despite what others might say these are not rare parts, but off the shelf items!) Supplied with a free short radiator spanner, you just need to cut a slot in the top and use with screwdriver, knock out the cross pin handle and it is ready to use.
Or adapt your own radiator key, lengthened, or make one from a length of old brake pipe, squared to 5mm.

Villiers 25:1 conversion needles in stock at new price of £6.50! plus P&P (£1.60 UK)
(Despite what others might claim these are not rare parts, these are off the shelf items!)
Bing Float chambers are back on sale! After years where Bing Carbs were not repairable... £12.50 each
Stainless thumbscrews with captive washers. £16.50. Look just like the older chrome plated ones. (Brass ones still available, to order, £18.50).


Waterproof fabric outboard cover, with SOS logo. £22.50. New stock, slightly different shape September 21
Waterproof blue cover with vent, has SOS logo and Best in the world on sides. Photo to follow. P&P UK £4.00 For overseas ask for postage quote.

NEW in Seagull carry bags £37.50 ( Sorry, sold out 2019.)
For standard shaft Seagull Forty's or Century's. Heavy blue material with long zipper, 'Best outboard in the World' on end , the SOS logo on the sides. You just need to insert a length of old carpet inside to protect bag and outboard and it will save all the mess in the boot of the car plenty of room for tools and fuel can too. Strong carry handles.
Full colour Waterslide transfers! £10.00
Waterslide tank transfers back in stock, as per the 1960 and 70's tanks. I have obtained sole stock of this transfer copied from an original given to me when I cleared the factory... and it is the same as the one fitted to tanks 30 plus years ago! £10.00 each plus £1.60 P&P UK.
Also in stock, tank stickers with similar info, 25:1, as fitted on later Seagulls, after 1978. And copies of early 10:1 transfer as sticker, both £5.85 each plus £1.60 P&P UK.

102 tank transfer, £10.00. The flying Seagull!!. This is a copy of a genuine tank transfer, not the slightly different ones you will find on eBay. Well worth waiting for. plus £1.60 P&P UK. .
Little Forty, small flying gull transfer £10.00. As fitted to the 1950s Little Forty models. plus £1.60 P&P UK. .
Marston Gold Flying Seagull transfers. £10.00
5" tall Seagull man sticker, blue and white Vinyl £3.50 or just blue, for fixing to a white background £2.00. Cheaper alternative to the full transfer... while stocks last....
Photo awaits.....Just in March 2018. Small Silver Seagull sticker and instructions for displaying on the back and top of the steel 3 pint tanks. £5.00

Seagull filler caps, new £18.50, or used, (when available), with new cork washer, £10.00

EP140 Gear oil, 1 litre bottles with flexi spout for ease of filling £5.50 (price reduction due to bulk buy!) (As it is so heavy has to go 2nd Class post. P&P UK £4.00 on this item...)


Also now available 1 litre bottles of Two Stroke oil, sufficient for 5 x 5 litres at 25:1 £6.50 (price reduction due to bulk buy!) P&P £4.00 2nd Class Mail.
I also have some 1litre bottles of Biodegradable oil, £10.00... same P&P £4.00 Go Green!

Used Brass 3 pint tanks. Bare tank, no leaks. All with 'authentic' dents! (slight ones) from £25.00. More heavily dented, for repairing, £15.00. Also cannot be posted overseas, for air safety reasons, sorry.
Also available pairs of dented tank end caps for refurbishing and re-soldering, £5.00 pair
Old taps with good filters and tap repair kit £20.00.
New Taps £29.50.

Plastic Taps .... Sadly, or maybe not sadly, as these were not that clever, they are no longer available... But I have obtained a replacement that may well be a lot better.
Replacement rotary fuel tap £7.50 replaces the plastic 'pull for on taps'. Still not as robust as the repairable metal ones! But a lot cheaper.

Fuel Tap overhaul kit, including that tiny screw you normally lose on the floor, £6.50. (Try the boiling trick first though! See the FAQ page)

Cables to fit all models, prices from £12.00 (Bing or Amal 400 series). Pictured Amal 2 jet £13.50
Cable for Villiers, with adjuster. £13.50

My own new Villiers 'Pattern' cable, with adjuster, 2" longer, same quality, cheaper price tag....£10.50.....
Sadly no cables for the earlier Villiers levers, the long thin brass one on 1950's motors. If you have one of these ether swap the lever for a later one or take the remains of your cable to an old fashioned motorbike shop, if you can find one, and get them to make you a replacement. (Make it 2" longer at the same time!)
40 series head gasket, £9.25!
(Use a smear of RTV sealant both sides with all head gaskets! Tighten finger tight only and allow 2 hours to set before final hard hand pressure tightening...)
New cylinder head for Century, silver Century or Model 90 £50.00 discounted, or used, reduced to £20

Crank case for all forty models. Sorry only used left..... Good used, from £20.00.

Century and Silver Century head gaskets. £12.00
Century and Silver Century plus models 75 to 90/110 crankcase. Last few new new £50.00 Good used from £20.00.

New 40 series head £50.00 discounted, used £20.00


Little Forty Head and base plates, the correct thickness steel. These have been unobtainable for years, just a few sets available at the moment, £15.00 a pair. September 21, sold out..

D16, spark plug recommended for all Seagulls using 18mm plugs. Sorry price increase £5.50

Seagull HT lead and plug cap, £18.50 Supplied separate, the plug cap screws on, simply make a dent in the end of the lead, in the copper core and screw together, then remove to check screw is into copper and refit, this time with some waterproof sealant. Then it becomes waterproof!

Set of 2 piston rings for 40 models and Curlew, £11.50
Set of 2 piston rings for 102cc Seagulls, inc Century and silver Century, £14.50
Start cord with correct length and thickness cord! £4.00!

Engine mounting lug for 40 models, £58.50 used £20.00

Tilt hook and pin for 40 engine lug, £10.00.
Seagull Water pump rotors, £8.50 for the 40 now, £6.50 for the 100 rotor.
Metal one for the model 102, £20.00. Only a few left!
QB rotors available again, British Seagull have had new ones made, £20.00, discounted.
Before you assume the pump is broken, do try back flushing the motor, so many ask for rotors only to find it makes no difference as the waterways were choked!
Caution! All plastic rotors must be slid onto clean and greased shafts by hand, do not hit with a spanner, they are brittle... to further assist, drop the rotor in your mates hot tea for 2 minutes before fitting, it will soften it slightly!
Sample of good used Amal 2 jet carb, complete with new washers, filter, choke assembly and 25:1 jet, £65, when available. Also refurbished Amal 2 Jet bare bodies with new sleeve insert for banjo bolt. Available at £45.00, exchange. Last few now.... sorry out of stock at the moment.
Few used Amal 416/418/420 carb bodies available from £35.00.
Amal 400 air intakes available, new. Seagull have run out, so I have had my own intakes made for these, available now, £20.00. August 2019.

Villiers carb, sold out of new ones now.... Used Villiers Carbs always available, grubby but almost complete (less air Comp.) from £45.00. Fuel lines, new and used and new cables available too...
The Villiers air compensator that screws onto the front is no longer available new from Seagull. So I have had new ones made, available now, plastic 3D printed, July 2019. £15.00


Marston Flywheel pullers, specially made to remove the 'domed' Marston Flywheels. £20.00 1 available September 2021.
Marston pattern domed Flywheel covers. Sorry sold out.
Satin chromed steel air intakes for the early Marston Seagulls. £20 last few
Brass air intakes for the Marston 'Navy type' Wartime Seagulls. Beautifully turned and polished they only fit the Amal 2 Jet. £20.00 each. ... last few
Late Marston highly chromed steel air intakes for Marston engines, Sold out Sept 18.


Early Marston/SD brass 'L' shaped thumbscrews, with mild steel cup washers, as close to the original as we can get! £16.50 each. (£33 a pair!).


Little Forty thrust bobbins, newly made limited number available. £10.00 a pair.

Wing nuts in bronze for model 102 tillers. Sorry sold out.
---
Please note the spares listed are just a fraction of parts kept here, I can supply almost every part for motors going back as far as the 1950's and sometimes beyond, prices are only shown here so you do not get ripped off elsewhere!
John
---
Postal conditions for overseas customers.
For overseas postage to destinations other than the EU, (except France, Greece and Italy), plus Australia, New Zealand and a few other countries where the postal services have an excellent reputation, I send normal air mail Other places I now insist on tracked postage, at extra expense, and can take no responsibility for non arrival of parts. I will supply tracking details and customers must trace and seek their own compensation if a parcel fails to arrive. This unhappy situation has been forced on me because a customer claimed he failed to receive a parcel in South Africa and claimed his money back from PayPal, even though I had proof of posting etc. I cannot afford to give spares away for free.
---
I will try to answer queries by e-mail of course, but I might ask you to speak to me on the phone to positively identify your motor. There are quite a lot of motors that do not have the correct engine numbers, due to the swapping of parts so common with these engines. This causes all sorts of problems, as there are carburetor and ignition differences that I should be able to identify from your number, so please forgive me if I ask silly questions about your motor.
I work from home in the heart of the Dengie peninsular, Essex. 99% of my customers deal with me by post. But if you can find Tillingham and want to call in, give me a ring, I am just south east of the village.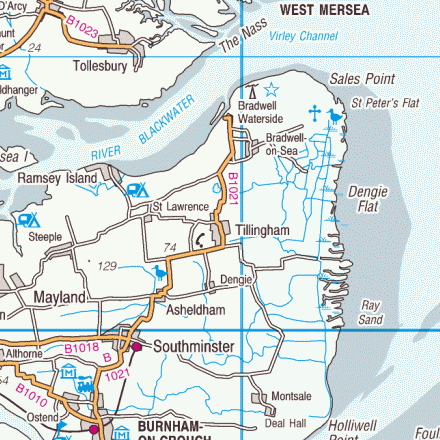 I can normally supply most parts new, some hard to get parts, that are out of production, can sometimes be sourced second hand. I try to keep a fair stock of usable old part you might have to clean them up your selves though!
Mail or phone me for parts I will give you an e-mail link for online payment, or you can pay by cheque by post
PayPal payments accepted! I send out a PayPal invoice link and using this you can pay with any credit or debit card securely on line. (Or a PayPal account!).
This means you can pay using major credit cards, and from overseas as well.
(For UK customers I still accept cheques and P.O.'s, contact me for address and postage prices.)
I will send your parts by first class mail, or if over weight, by Parcel Force. My P&P prices are some of the cheapest you will find.
You will have to forgive me if you do not get your parts back inside 24 hours, I only get one post a day here, and that is often too late for me to catch the post out locally!
.
If I am not answering the phone, this might give you a clue to where I might be given half a chance! Out sailing!!
Please look through the 'FAQ' page first, you might find what you need there.
Try also the 'I. D. your British Seagull' pages, before mailing queries to me, as I now have to spend much time answering your e-mails! That, of course, keeps me from the workshop! UK queries may be better by phone, as I can ask you those extra little questions that might solve a problem easier. (Like why your 102 has a century plus gearbox!)