Well it was back to the drawing board after river trials with MKI.
It floated well and we paddled it about without getting wet, but for use by young kids it was far too "Tippy".
So MKII will be much flatter, slightly wider beam and a bit longer.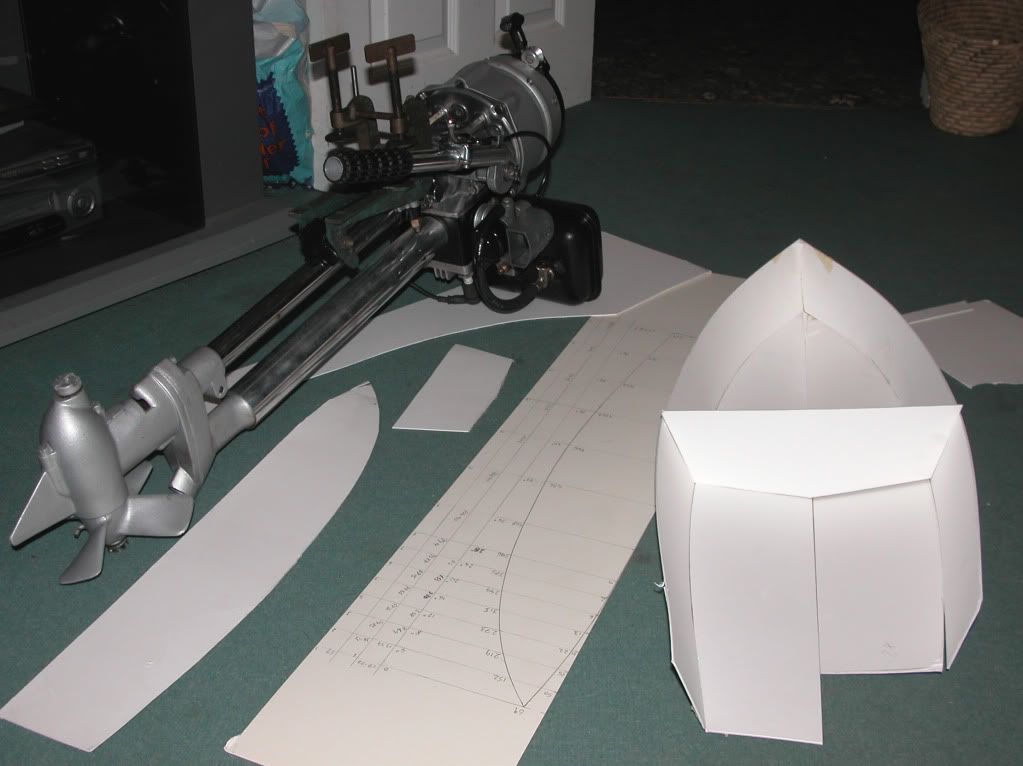 The engine is the latest EF that I have restored (now I only have two Seagulls in bits)
Will post pictures of MKII when it is built.
H-A