Moderators: John@sos, charlesp, Charles uk, RickUK, Petergalileo
Is there a given gap between the spinning flywheel and the stationary fuel tank? As mine is the perfect gap to ingest a finger of the careless whilst pulling the starting cord. Should the gap be enough to let it through to the other side? Or trap and crush it whilst stopping the engine? Just wondering.
Sounds like the gap is absolutely correct.
Posts: 4038
Joined: Sun Jun 29, 2008 4:32 am
Location: Perth Western Australia
Contact:
Oyster 49 wrote:Sounds like the gap is absolutely correct.

Indeed yes.


BnC
A chicken is one egg's way of becoming others
Posts: 2484
Joined: Thu Apr 04, 2013 2:26 pm
Location: bristol
gives me the willies just thinking about it...
Might help to know which seagull you have.
Gaps..... they are both big and small.
Some tanks are shaped around the flywheel.
Any pics?
Jon
I think it has the long range brass tank, but judging by the dents, it's probably been used as a cheese down Cooper's Hill the last few years. Forgotten my photobucket details, so no new photo's for the while. The tank jubilee straps have now been reversed, so now you don't smash the sparkplug cap on the ground.
I will just be carefull with my fingers!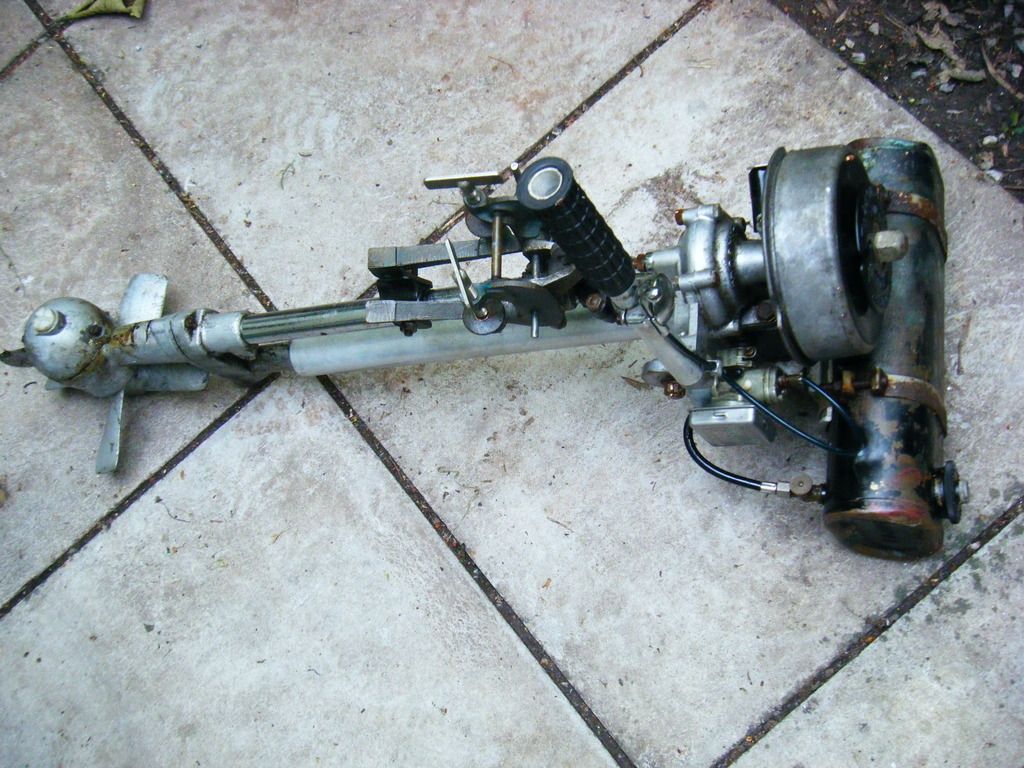 never heard of anyone getting their fingers caught there
Posts: 2484
Joined: Thu Apr 04, 2013 2:26 pm
Location: bristol
Less than 1/4 inch on my latest Seagull
1965 40 - 1990 55 - 1954 - Little Forty -1986 EF
Featherweight. with standard brass tank and Mk II flywheel .... precisely 7/16"


When I am starting it my hand is on the top of the tank with my fingers over the back of the tank.

You'd have to be seriously cack-handed, or stupid, to get your fingers between the tank and the flywheel
Well, I wouldnt put it past myself.
Once upon a time using an outboard for the first time, feeling pleased with myself at starting it, not falling in, getting going, going the right way, I now needed to stop. After the Doh! moment at realising there were no brakes, looking closely at the side of the machine I see a lever with F & R, aha! I simply shoved the gear lever into reverse. Without throttling back. It shouldn't have gone into gear, but it did. Motor rips out of the transom and somersaults backwards into the boat, propeller at full speed. Debate the merits of shear pins or shear springs, fortunately it was too busy getting tangled in a load of rope before it got to me.
Posts: 2484
Joined: Thu Apr 04, 2013 2:26 pm
Location: bristol
That could have turned very nasty very quickly.
Lucky
I bet you won't make that mistake again
Jon