Thanks Chris!
A couple of questions that will display my seagull maintenance ignorance;
..The gearbox contents have turned into a sticky brown gel, is there a suitable solvent or is a strip down the best method to clean?
..I wanted to clean the carby, but the float and needle seem to be retained in the bowl, should they be coming out easily?
..The bent over end of the long clutch engagement rod? is rubbing and catching on the band around the top of the exhaust tube (see pic), is there a common solution for that?
..Is there an effective way to straighten bent transom thumb screws in situ or are they best removed and replaced?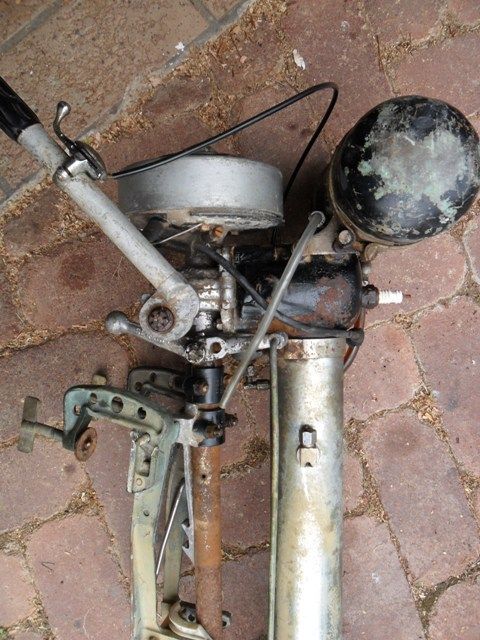 Despit the neglect and the holes full of wasp nests, the basic internals are looking good, plenty of compression, spark and a clear cooling system. The outside should clean up alright. The hardest part is asking and waiting for advice so I don't stuff it up by doing the wrong thing, quite a different approach from my usual "bull at a gate" approach.